Yup, I know another emotion. I could have done the entire package deal under E but something about dedicating an entire post to feelings I admire,respect, love and make me happy is entirely different!
Anyways loyalty is one of the things I value in people. Owing to trust issues, it feels great to experience loyalty isn't it? I'm super loyal when I commit (not meaning to brag and also indicates my problem with letting go, anyways that's off topic :/) and I have friends that I have known for a long time. My longest, my first ever best friend I have known for 10 years and she's been my best friend for 8 years now. I know it doesn't sound much but considering the fact I only became an adult, last August. She's pretty much been a part of my entire life 🙂 ❤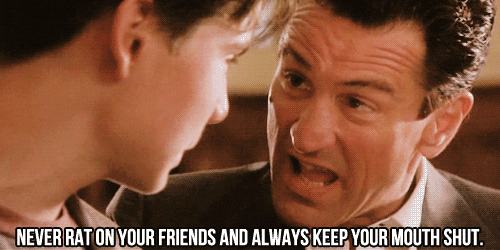 People are going to judge me totally based on this next sentence I type, but hear me out. Sometimes, well most time I choose Loyalty over Honesty. Cause let's face it, however close we are to a person (okay I know it's not impossible) but it is hard when it comes to telling the truth. But there are truths that hurt and if someone is going through something you don't really want to add on that now, do you? Obviously, eventually when things are better you should be able to say it out. Also there are a lot of situations that prove your loyalty but fail to prove your honesty towards a person. And suppose we are the person to whom these feelings are directed then we fail to recognize the other person's loyalty.
Okay lay it down below in the comments and I'll try to help you see my point of view! If you are participating in the A-Z Challenge, drop in your link 🙂
What'd I say? Also if you're a Potterhead too and want to see which house you belong to, you can click here to take the quiz!