Lol this isn't about the A-Z challenge.. I'll post that in a few days. Taking a much needed break from it, I present to you my second Mystery Blogger Nomination!!!
Don't ya think that bunny has got some shade..? No..? Is it just me…?
Coming back…
I have been nominated for another Mystery Blogger Award almost a month ago by Shreya @Bookwormtopia. Ya'll need to check her blog out if you are a book worm. What are you doing right now… go follow her…seriously she is amazing…. just click that link already….  🙂
Now to thank the person who is the reason for the existence of this Award.. Okoto Enigma
"It's an award for amazing bloggers with ingenious posts. Their blog not only captivates; it inspires and motivates. They are one of the best out there, and they deserve every recognition they get. This award is also for bloggers who find fun and inspiration in blogging, and they do it with so much love and passion."  she says and I cannot agree more.
Now to follow the "rules"
1.PUT THE AWARD LOGO/IMAGE ON YOUR BLOG. LIST THE RULES.
2.THANK WHOEVER NOMINATED YOU AND PROVIDE A LINK TO THEIR BLOG.
Shreya, Thank you for this honor and now I'll give you guys another opportunity to visit her blog, this time to her Award..(you'll get to know her better 🙂 )
3.MENTION THE CREATOR OF THE AWARD AND PROVIDE A LINK AS WELL
4.TELL YOUR READERS 3 THINGS ABOUT YOURSELF
Hmm,
I honestly love writing my diary and going back to re-read it. Ranting to it considerably calms me down..

I'd cook and eat it all by myself, all day.. everyday.

I want to so badly deep sea dive or a sky dive though I'm scared of heights, there are only 2 possibilities either I live to tell my tale or I'll go ker-splat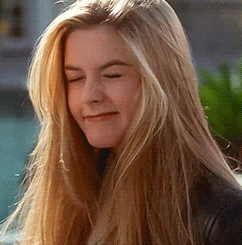 5. ANSWERS TO SHREYA'S QUESTIONS
What/who inspires you to write?
I have no clue why every Award asks me this… I'm my inspiration 😛
What's the one word that perfectly describes you?
Optimistic
It's that 2012 apocalypse! Your house is almost breaking down because of that earthquake but you have just enough time to grab any ONE book with you. What book do you pick?
How to survive an Apocalypse…I'm sure there's a book by that name.
You are given the super power of *insert whatever super power you badly wish you had* BUT the downside is that whenever you walk, you will leave a trail of sparkly pink glitter for the rest of your life. Do you still want that super power?
Umm yeah, I mean it's just sparkly pink glitter.. it don't kill anyone! Also that would be useless if my super power was Invisibility but it isn't, I would love to fly… Up  up and away…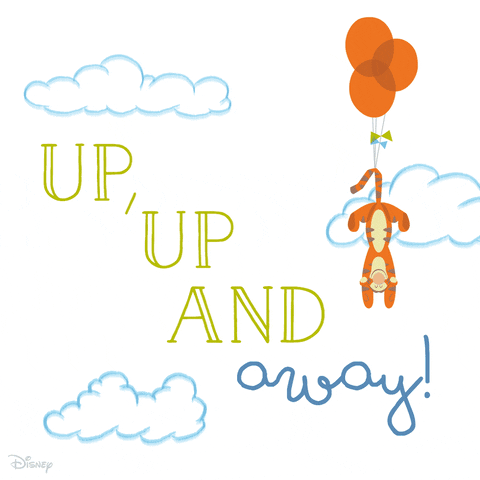 Also Winnie The Pooh is ❤ . Just look at Tigger
What is your nervous habit?
Most people bite their nails mine is just stress eating… which is bad but at least it's not unhygienic..
6.YOU HAVE TO NOMINATE 10 – 20 PEOPLE
This is the part where I break the rules.. I'm just nominating my most recent 5 followers, those of you who would wish to answer my questions can do so in the comments below or through an email… you can contact me here.
Sonia @Maxmumsonia
Priya @Priyareflects
Viola @Violablue
7.ASK YOUR NOMINEES ANY 5 QUESTIONS OF YOUR CHOICE; WITH ONE WEIRD OR FUNNY QUESTION (SPECIFY)
Fire or Water.. which one is your preference?
You're cooking the most delicious dinner, who are you doing it for?
What is you're most recent funniest/embarrassing moment?
Books or e-books?
A circus is in town and you're hired. What is your act?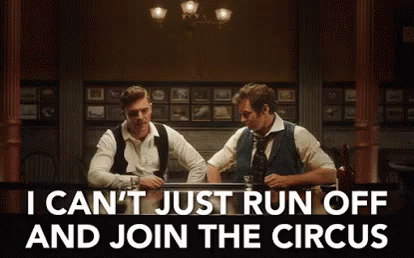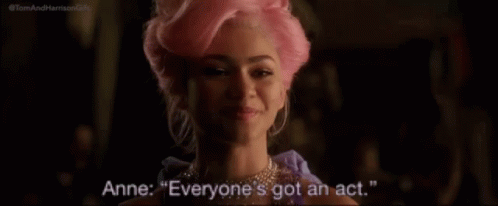 P.S: I absolutely LOVED this movie.. I think I have a thing for musicals…
8.SHARE A LINK TO YOUR BEST POST(S).
Treat Your Eyes. That is actually the third post in the series.. it did better than the first one surprisingly as Your Eyes was the top for a very long time…
That is all folks, see you next post with the ending to my A-Z challenge 2018.
Don't know what I'm talking about..? No worries.. just click here 
And and and to those of you who didn't think such a book existed.. here ya go
Told ya…
Until next time
Dream ❤